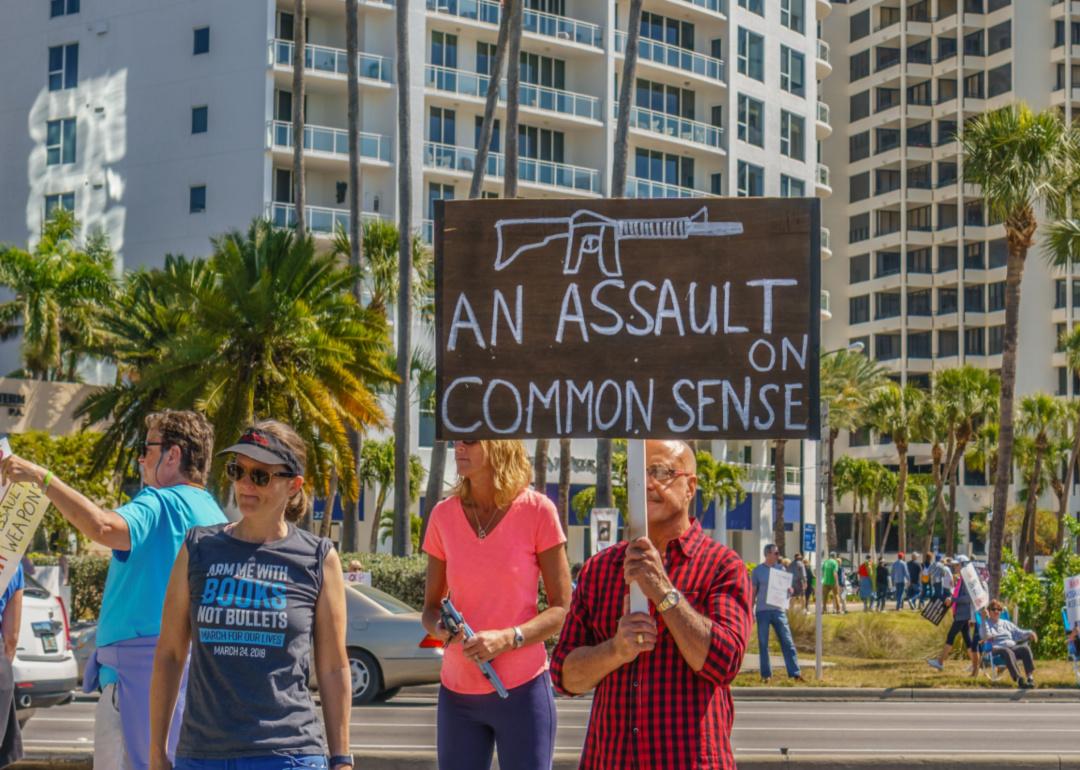 Gun control legislation that passed and failed over the last 20 years
Stacker compiled 23 pieces of gun control legislation that either passed or failed over the last 20 years, using information from government reports and political news sources.
Common US foods that are banned in other countries
Which chemicals and food production standards that are acceptable and common in foods in the United States are illegal in other countries? Stacker researched 30 common American foods that are banned internationally.
25 terms you should know to understand the gun control debate
Gun control is one of the most heated political topics in the United States. Stacker has compiled a list of 25 terms to help you understand the news, debate, and public conversation.
10 cities where bike commuting is growing fastest in the US
Using data from the Bike League, the Census Bureau, the National Highway Traffic Safety Administration, and several cities' websites, Velotric looked into the 10 cities in the U.S. where bike commuting has increased the most.  
Famous party hubs from LA history
Giggster spotlighted iconic party hubs from Los Angeles history, from Vanity Fair's Oscars blowouts to the Sunset Strip supper clubs of the 1940s and '50s.